Personal Pitcher® PRO Curveball/Fastball Pitching Machine w/48 Balls
SKU:

S11-PRO

UPC:

MPN:

Availability:

High Demand: Ships in 1-2 weeks

Shipping:

$19.00 (Fixed Shipping Cost)

shipping_label:

fixed19
Description
Brush up on batting skills the way the pros do with the help of The Personal Pitcher Pro! This unique automated pitcher allows baseball and softball players of all skill levels to benefit from pitch isolation, repeatedly hitting a certain type of pitch in order to master movements, improve form and develop muscle memory that can translate to more home runs during game play. The simple to use automatic pitcher can provide practice with right or left-handed curve balls, fast balls, sliders and soft tosses at speeds of 15 to 95 miles per hour, so you can vary practice and adjust it to the specific skill levels of the user. As a result, The Personal Pitcher Pro is the perfect solution for home batting practice as well as for a whole team to use for pre-game warm-ups or as a hitting station during practices.
With The Personal Pitcher Pro, batting practice is easier than ever. The device holds up to 60 perforated Balls (Golf Ball Size) and automatically feeds the next ball without any assistance. An indicator light notifies the batter that the next pitch is imminent. The use of small Wiffle balls makes practice challenging and ensures safety. Compact in size and weighing just 5 pounds, The Personal Pitcher Pro is easy to set up and simply requires any traditional camera tripod for assembly. Powered by a rechargeable battery, the pitcher can provide 4 hours of continuous practice with cordless operation and also comes with an AC adapter for extending practice with a standard wall outlet. Order now and enjoy a 30-day money-back guarantee. Wiffle is a registered trademark owned by The Wiffle Ball, Inc. of Shelton Connecticut.
Each machine is individually tested prior to shipment.
60 Ball Capacity with Auto-Feed (Includes 4 Dozen Practice Balls)
4 Adjustable Speed Settings (Simulating 15-95mph) including Soft Toss
Throws Left-handed & Right-Handed Curveballs, Fastballs & Soft Toss
Pitch Indicator Light for Timing
Light-weight Quality Construction (Weighs less than 5lbs!)
4-hr Rechargeable Battery & AC Adapter
Highly portable - Mounts on ANY standard camera tripod
Personal Pitcher Pro Instruction Manual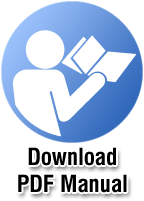 View All
Close
Warranty Information
Standard Warranty: This pitching machines come with a 1-year full coverage warranty. Lifetime Warranty: For an additional $24.95, add our lifetime warranty which covers: Motors & Wheels; Circuit Board; Plastic Housing; Ball Feeder & Motor; and All LED Lights. Not covered in the Lifetime Warranty are: Battery; A/C Adapter; Balls; and Tripod (if purchased).
View All
Close
43 Reviews
Great product!

Works great for over and over reps

Works great, I love it

my grandson loves it

Love the machine, couldn't be better, BUT, baseball is falling off all over the country. My league folded up and mens leagues all around the country are doing the same. Softball is the leaching all the players away. I dont know the answer. Enough ranting. This product will make you better.

The pitching machine is fantastic and works just like it says and one would hope. The 6th star is for the customer service though. When we got it, there directions for the machine weren't in the box so I called "customer service" expecting to get someone from another nation who'd may ship off the instructions eventually. What I didn't expect was, on a Sunday evening, as a global pandemic was beginning to ravage the world, was to get the developer of the device on the phone on the first ring! And he was gracious and helpful and candidly amazing.

Using indoors during quarantine great

Using indoors during quarantine great fun great practice awesome product

This machine is perfect for my daughter especially during these tough times . She does a lot of T work probably 3000 swings or more a month. But if you don't have your timing down all you have is power with no connection. The personal pitcher a great tool to keep her bat alive . Thank you!

Best training aid on the market...

My daughters (ages 11, 9 ,6 )are finally making consistent contact . They are using it every day during this quarantine Thank you for getting order to us as fast as you did during this hard time.

Working on grounders indoors. Shoots pretty accurate, throws a nice slider. Would recommend!

The product arrived on time

The product arrived on time and works for what we need.

Nice tool for tracking, but needs a better tuning trigger.

This machine needs a better, more visible timing mechanism that allows the hitter to replicate their real load. I like it for ball tracking, but feel it can damage my timing and mechanics. Also would've been nice to make it be able to use the mini wiggle golf balls that they cell for golf-now I need to buy these obtuse-sized balls anytime I need to replace or add to my batch.
View All
Close