Personal Pitcher® PRO Curveball/Fastball Pitching Machine w/48 Balls
SKU:

S11-PRO

UPC:

MPN:

Availability:

Ships in 1-2 business days

Shipping:

Free Shipping

shipping_label:

free
Description
Brush up on batting skills the way the pros do with the help of The Personal Pitcher Pro! This unique automated pitcher allows baseball and softball players of all skill levels to benefit from pitch isolation, repeatedly hitting a certain type of pitch in order to master movements, improve form and develop muscle memory that can translate to more home runs during game play. The simple to use automatic pitcher can provide practice with right or left-handed curve balls, fast balls, sliders and soft tosses at speeds of 15 to 95 miles per hour, so you can vary practice and adjust it to the specific skill levels of the user. As a result, The Personal Pitcher Pro is the perfect solution for home batting practice as well as for a whole team to use for pre-game warm-ups or as a hitting station during practices.
With The Personal Pitcher Pro, batting practice is easier than ever. The device holds up to 60 perforated Balls (Golf Ball Size) and automatically feeds the next ball without any assistance. An indicator light notifies the batter that the next pitch is imminent. The use of small Wiffle balls makes practice challenging and ensures safety. Compact in size and weighing just 5 pounds, The Personal Pitcher Pro is easy to set up and simply requires any traditional camera tripod for assembly. Powered by a rechargeable battery, the pitcher can provide 4 hours of continuous practice with cordless operation and also comes with an AC adapter for extending practice with a standard wall outlet. Order now and enjoy a 30-day money-back guarantee. Wiffle is a registered trademark owned by The Wiffle Ball, Inc. of Shelton Connecticut.
Each machine is individually tested prior to shipment.
60 Ball Capacity with Auto-Feed (Includes 4 Dozen Practice Balls)
4 Adjustable Speed Settings (Simulating 15-95mph) including Soft Toss
Throws Left-handed & Right-Handed Curveballs, Fastballs & Soft Toss
Pitch Indicator Light for Timing
Light-weight Quality Construction (Weighs less than 5lbs!)
4-hr Rechargeable Battery & AC Adapter
Highly portable - Mounts on ANY standard camera tripod
Personal Pitcher Pro Instruction Manual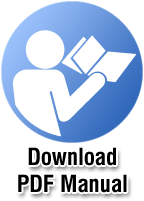 View All
Close
Warranty Information
Standard Warranty: This pitching machines come with a 1-year full coverage warranty. Lifetime Warranty: For an additional $24.95, add our lifetime warranty which covers: Motors & Wheels; Circuit Board; Plastic Housing; Ball Feeder & Motor; and All LED Lights. Not covered in the Lifetime Warranty are: Battery; A/C Adapter; Balls; and Tripod (if purchased).
View All
Close