Description
Stop Casting! The Goal of the Hands Inside Trainer (H.I.T.) is to teach you how to hit a baseball or softball properly! How? By promoting the proper muscle memory of attacking the INSIDE of the ball with the proper hand & bat path during the swing.
Constructed of durable 85 durometer urethane, the H.I.T. will NOT break, crack or rot over time. The stem of the H.I.T. is made of solid urethane, and the thinner upper "j" portion is flexible enough not to damage expensive bats, but rigid enough to retain it's memory after being struck on mis-hits. If You Break It.. Insider Bat will replace it FREE! The H.I.T. works with both baseballs and softballs and both Lefty and Right-handed hitters. The H.I.T. adjusts to different size bats as well. Want to learn how to HIT? Properly? Get the H.I.T. today!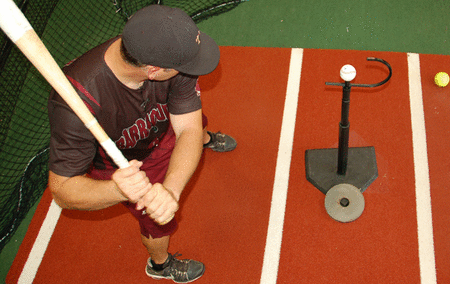 Works with Baseballs or Softballs:

For Right or Left Handed Hitters:

The "J" portion of the H.I.T. easily fits into the "stem" and slides in and out to adjust to different bat lengths/sizes:

Proper setup is important when using the Hands Inside Trainer. If the batter is too far from the plate then casting is still possible. Stand closer to the tee to properly learn how to not cast arms during hitting:

The H.I.T. fits most standard tees but sometimes tape may need to be added to make a "tighter" fit into the baseball tee.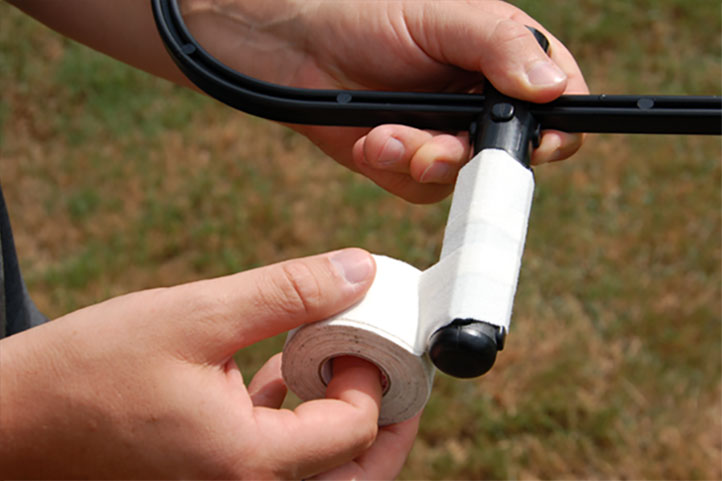 When used correctly, at contact a batter's hands are in front of the bat head and palms are up/down. When used incorrectly, or casting, bat head will hit the "J" piece of the trainer before the ball:
View All
Close
9 Reviews
Love this product. H.I.T has helped my team improve In batting dramatically

Seems like a good product

Seems like a good product but it didn't fit in my tee

Fast delivery on the product, my son only just started to use it, so we will watch for results, but so far the product seems to work just as described!

HIT is a very useful tool to break young hitters of swinging long . It also is good for helping hitters keeping their head down looking at ball

Great product, simple to use, a great tool to incorporate one of the proper swing machanics a young hitter needs to develop.

Good value compared to other options. Material could be softer

item works great! My son has used it every day since he got it, he now has the highest batting average on his Freshman team (.386)

Great product..,

I like how this helps with mechanics of swing. Only negative is that the softball des not stay on tee very well. Wish that part was more receptive to softballs!
View All
Close