Free Batting Glove Offer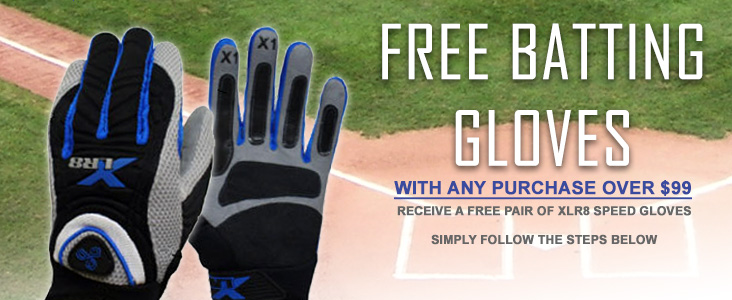 Receive a free pair of XLR8 Speed Batting Gloves! (a $24.95 value) DOES NOT INCLUDE SHIPPING
How to redeem
Shop on HittingStore.com and add over $99 of merchandise to your shopping cart.
Note: Value of the free XLR8 Speed Gloves gloves in your cart does not apply to the $99 requirement.
Go to the XLR8 Speed Gloves page here, choose a color and size and add to cart.
Proceed to checkout and find the "Promo/Gift Certificate" area in your Order Summary section.
Enter promo code "FREEXLR8" in the promo code area and click apply.
Proceed through checkout.
*Shipping of the gloves is NOT free
Any questions? - Contact Us Here